Carantas Technologies has played a predominant role in bringing success to world wide clientele ranging from small to medium/large business establishments. With several years of experience and expertise, we have been able to design innumerable websites for our clients and establish a strong online presence for our customers using our results driven marketing strategies. Our success was not built in a day but rather by pushing ourselves to work smarter, better and harder than our competitors and by giving the client returns worthy of their investment.

In Both Web Design and Online marketing, we have stood the test of time and have successfully served such a wide clientele because of the quality of work we deliver. We strive to innovate, collaborate and excel. Using state of the art technology and metrics driven strategies, we do everything to provide a complete business solution for our customers. We do not believe in the one size fits all approach. We tailor custom made solutions to ensure we have clear and transparent business objectives with our clients.
We Thrive On Challenging Projects That Produce Bigger Rewards.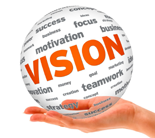 Vision
Vission
Give the customer and their business the corporate edge
Create innovative strategies to yield positive results
Commit to 100% customer satisfaction
Mission
Mission
To offer effective, affordable and customized solutions to our clients that will help their business grow. At Carantas, return on investment is at the heart of all the strategies we develop for our clients.